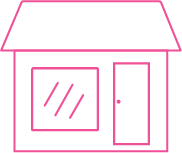 Interested in becoming a W!NK Authorized Reseller? Apply today + someone from our team will reach out in 48 hours.
A W!NK Representative will be in touch within 72 hours once your application is received to provide next steps.
To access the W!NK Wholesale Store, please login with your Authorized Reseller email + password. And, voila! Shop exclusively.
If you are a current Authorized Reseller, but have not created your online wholesale account,
click here
.