WINK WELLNESS. FOR WOMEN, BY WOMEN.
From Southern California with love, W!NK is the industry's first cannabis brand created in 2015 for women, by women crafting superior CBD wellness + low-dose cannabis products that are specifically formulated for women. We promise, it will be love at first wink.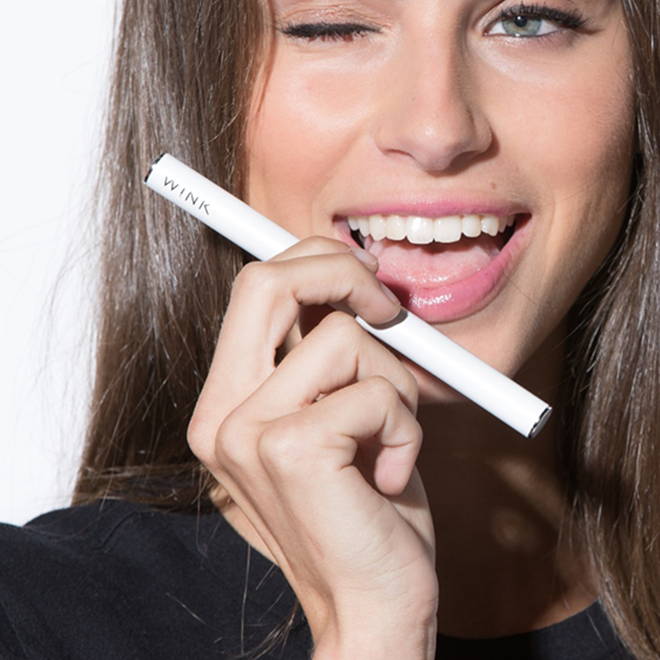 Sometimes you're not so sure, are you?

A wink can be subtle, discreet + can mean anything. It can also be fun, forward + a beautiful way to start a conversation.
We created W!NK because we knew women deserved more than what they were being offered – and because we wanted you to be able to choose your conversation. Whether you prefer to W!NK discreetly, or share what you know – we support your decision.

WE BUILT OUR WINK BRAND AS WOMEN, FOR WOMEN
because that's what you deserve
Women multitask like it's an Olympic sport. We're all trying to find a comfortable balance in our lives, whether we're juggling home and work or focusing on our personal lives and health. Ideally, we'd love to be eating home-cooked, organic superfoods and rocking the look of the season, while maintaining our daily yoga and meditation practice. We've set the bar pretty high, so it's no wonder that sometimes our nerves get a little frayed. That's where CBD oil comes in. We want women to be their healthiest and happiest versions of themselves.
CBD, otherwise known as Cannabidiol, is a cannabinoid found in the buds (or flowers) of cannabis plants. Once extracted, it can be made into CBD oil, tinctures, soft-gels, creams, balms, vapes and much more. Unlike the weed you might have encountered in your college days, CBD does not have any intoxicating effects. Most CBD oils sold in the United States are extracted from hemp — a species of the cannabis family that is naturally high in CBD, but low in THC. In order for WINK to be sold legally and cross state lines, our CBD oil must include less than 0.3% THC, following FDA regulations.
CBD Oil Benefits for Women
So, why has there been such a media frenzy about CBD oil? It began with the amazing stories of children with treatment-resistant epilepsy whose seizures were reduced to almost zero after taking CBD oil. Since then, hundreds of scientific studies have been underway investigating CBD's therapeutic potential. So far, most of the research has been at the preclinical stage, meaning the studies are conducted on cell cultures and animal models. Little by little, more studies are taking place on humans, which have begun to confirm many of the findings from the preclinical trials.
The Endocannabinoid System
What's becoming increasingly clear is that CBD has therapeutic potential for a host of health conditions. Integral to these benefits is the relationship CBD shares with the body's endocannabinoid system (ECS) which was found during research into how the cannabis plant affects the body. Scientists discovered the ECS is constantly working to regulate every biological action including sleep, appetite, the immune system, energy levels, reproduction and memory. CBD helps to increase levels of one of the key endocannabinoids in the body (anandamide) which can become depleted through stress, poor diet, alcohol, and lack of sleep. It also activates non-ECS receptors related to mood, discomfort, body temperature and bone density. This means that the potential health benefits of CBD are vast and wide ranging. And what's more? Initial studies show that women may be greater affected by cannabis and cannabinoids than men. Next, we'll explore just a few of the benefits of CBD oil for women.
CBD For PMS and Hormonal Imbalances
No matter what age you've reached in this thing called life, achieving hormonal balance seems to be an impossible task, particularly for women. While there are no conclusive scientific studies to say that CBD helps PMS and other hormone-related conditions, we do know that it can alleviate some of their symptoms. Thanks to CBD's activation of the 5-HT1A serotonin receptor, anxiety and stress levels associated with the menstrual cycle are typically reduced. CBD also has other properties which come in handy for period cramps such as regulating production of cortisol, which is one of the main stress hormones.
CBD For Menopause
CBD's ability to help reduce the experience of anxiety also makes it a useful tool for weathering the choppy waters of menopause. Aside from help with the emotional components, it also has practical physical applications as well. The most important benefit could come in preventing osteoporosis, the thinning of bones that can happen with the hormonal changes after menopause. Studies show that CBD may help improve bone strength and speed up the healing process after fractures.
CBD For Sleep
Finding ways to calm our nervous system like meditation, yoga or relaxation techniques can help, but so can diet and the supplements we take. According to a recent study, people report improved sleep when taking CBD oil on a regular basis. But it's important to remember that depending on the CBD dosage you take, it can have opposite effects when it comes to sleep. Evidence suggests that at low doses, CBD can create a more wakeful state, while higher doses can make people feel drowsy. Either way, as a rule of thumb, it's not advisable to take CBD oil just before bedtime until you know how your body reacts.
CBD for Mood
One of the most common reasons people take CBD is to help improve their mood. Scientists know that CBD activates the 5-HT1A serotonin receptor responsible for regulating mood and anxiety. Studies also show that CBD can cause neurogenesis, the creation of new brain cells, which is essentially helping the brain to find new ways of thinking and operating. There have been a number of small pilot studies on subjects with social anxiety, who were given CBD before performing a simulated public speaking test. Most found that CBD helped them feel less anxious and more clear-headed when performing the task.
CBD for Autoimmune Conditions
Autoimmune conditions affect approximately 24 million people in the United States. Autoimmune conditions are a collection of illnesses where the immune system, rather than fighting off external threats, starts to attack our own bodies. Types of autoimmune conditions include Rheumatoid Arthritis, Crohn's Disease, Multiple Sclerosis, and Diabetes type 1. Common symptoms include chronic and often debilitating discomfort, inflammation, and extreme exhaustion. There are studies like this one and this one that suggest that CBD may have a positive effect on regulating immune responses in the body.
Using CBD For Women's Health
There are a number of ways to utilize CBD oil that can improve your physical, mental, spiritual and emotional health. There is still a long way to go with approved research and studies — however, new information continues to emerge that paints a better picture of how CBD can be useful. Incorporating it into your lifestyle can boost your mood, improve symptoms and even help you rest better.

We work with responsible farmers + growers who grow organic, certified & pesticide-free cannabis to ensure a solvent free + contaminant-free process.

We import hemp plants from both Europe and Colorado to create our CBD products. This ensures our CBD is FDA approved and contains less than 0.3% THC which allows us to share our CBD products everywhere. And we do this because we care about you. We want you to have the cleanest, most pure experience with any of our products.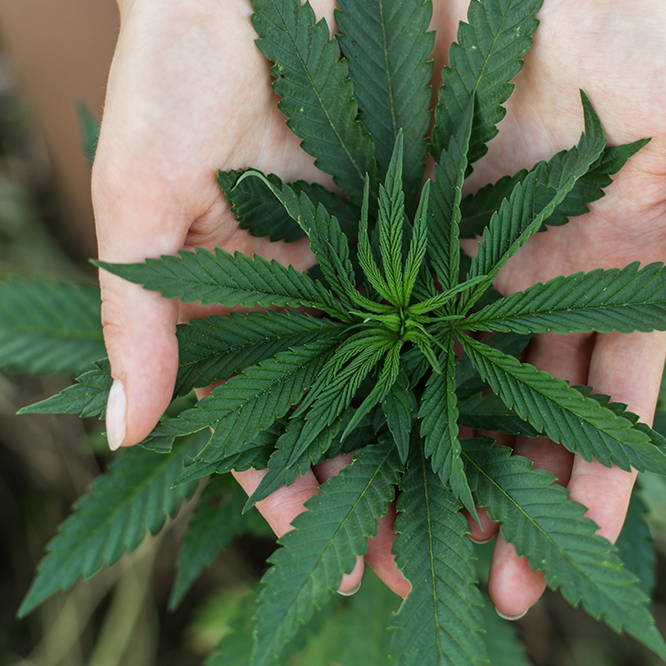 QUALITY. PURITY. NATURALLY WINK CBD.
W!NK products are made with natural and/or organically certified oils and butters at their base specially formulated to aide women in their path to wellness.All WINK spa + ingested products are vegan, containing zero animal by-products + are not tested on animals.
W!NK butters are natural and/or organic vegetable-based specialty lipids and are utilized as natural raw ingredients for the production of WINK finished products.W!NK plant oils are natural and/or vegetable-based oils extracted from the seed, nut, kernel or fruit of various plant species.W!NK essential oils are extracted from plant parts such as leaves, flowerings, shrub, branches or bark that carry distinct odors or flavors of the plant from which it was extracted.
Our essential oils are natural, strong scented compounds of terpenes and esters that are quickly evaporating and thus don't necessarily show the typical characteristics of an oil. Because that's what you deserve.