7 WAYS YOU'LL BE EMPOWERED BY THE SHEW!NKS AFFILIATE PROGRAM
We at W!NK launched the SheW!NKS Affiliate program specifically for W!NK, CBD and wellness enthusiasts who want to inspire a path to CBD wellness throughout their community. Our goal in founding SheW!NKS is to help empower women - whether it be financially, physically, emotionally or mentally.

Well, our answer is that the future is CBD. There has never been a better time to join the CBD industry.

Hemp-derived CBD is currently a $90 million market and is expected to grow to more than $3 billion by 2021.

Much of this growth is catapulted by women who are seeking out gentler experiences by way of hemp-derived CBD and low-dose THC products.


Recent statistics also show that women now use more cannabis-related products than men, with 53% of women surveys having tried it. What's even more impressive is that
women hold 27% of the leadership positions in the cannabis industry
, beating out the national average of 23%.


In the legal cannabis and CBD industry, women are dominating in leadership and as a result, are empowered to create successful, fulfilling careers and lives on their own terms. And with the SheW!NKS Affiliate Program - you can too!


Here are 7 ways you'll be empowered to create your own success and will feel fulfilled as a SheW!NKS Affiliate:
CHOOSE 3 EASY WAYS TO EARN
When you sign up to be on the SheW!NKS Squad, you'll have the option to choose how you'd like to earn commissions.

The easiest and most simple way to earn

is to Share-A-W!NK. All you do is share your unique affiliate link to your network. They'll shop through your link, and you'll earn a 10% commission. It's that easy.



You can also

plan a CBD Soiree and earn a 20% commission

. Whether you're hosting an event in your home, at your yoga studio, as part of a wellness event or anywhere in between, you'll earn a 20% commission on your sales while sipping poolside mimosas, listening to your favorite tunes and sharing about W!NK CBD wellness.


Lastly, if you're interested in

taking your CBD empire to the next level

, we welcome you to join our W!NK Retail Sales Team. You'll receive the tools and support you need to sell into retail, spas, salons, gyms, yoga studios and the like. You'll earn an 8% commission on your purchase orders, with initial orders at retailers easily trending around $900 per door.


Learn more about earning commissions as a SheW!NKS Affiliate.
BE AS INVOLVED AS YOU WANT TO BE
The SheW!NKS Affiliate Program is

completelycommitment + expectation free

. There will never be any expectations to hit sales quotas, grow a team, or order product. Our intention is to make this program as flexible as possible, so you can earn in a way that easily and elegantly fits into your life and schedule.


If you just want to sign up, receive a referral link and share it here and there - that's great and we'd love your support! But if you also want to become an expert in CBD skincare and therapy and want to turn this into your full-time gig - we've got the resources and support to help you achieve that goal.


Regardless of your participation level, W!NK offers all affiliates access to the same premium support.
ACCESS TRAINING + SUPPORT
Once you join the SheW!NKS Squad, you'll gain access to monthly training calls and educational materials such as videos and blog posts that will give you the knowledge and confidence you need to sell W!NK CBD skincare and therapy products like a pro.


But, as we mentioned before, you have the option to be as involved as you want to be, so there's no expectation to attend trainings, unless you want to!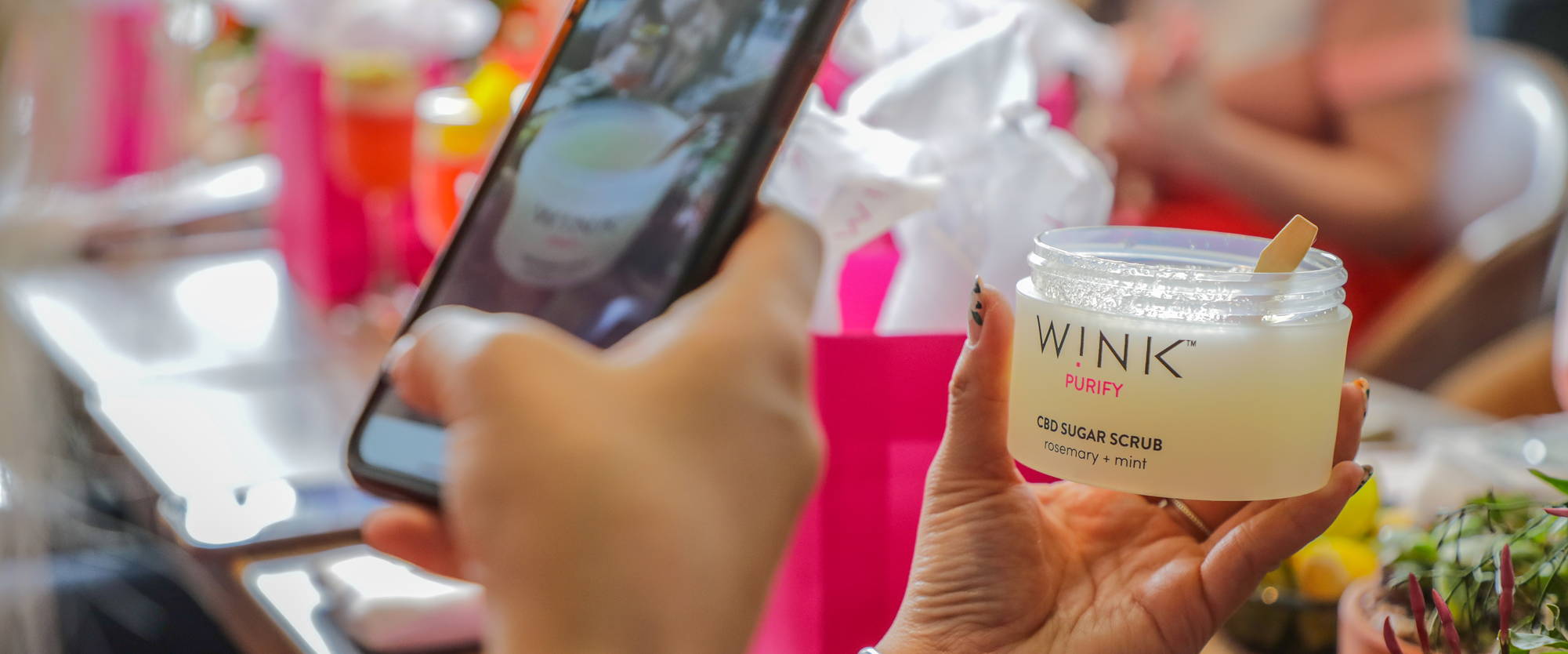 RECEIVE FREE MARKETING MATERIALS
As a member of the squad, we'll send you lots of free marketing materials that will help you promote W!NK to your girls. You'll receive things like social media graphics, promotional language and email templates that will guide you in sharing about W!NK and CBD wellness. By providing you with these free resources our goal is to help make it easier for you to sell, so you can spend less time worrying about creating marketing materials and more time sharing about W!NK!
TAP INTO EXCLUSIVE PROMOTIONS
Each month, SheW!NKS Affiliates will have access to three different types of promotions:


The first are affiliate promotions.
These are promotions designed to encourage your growth as an affiliate. It'll be incentives like earning free products when you refer friends to join SheW!NKS or highly discounted pricing on product kits to encourage your sales growth and thus, earning more commissions.


The second are network promotions.
Network promotions are sales and incentives that are exclusively offered through affiliates. Your girlfriends, customers or network will only be able to access these promotions through you and no one else! Meaning, we won't be advertising these incentives company-wide through our website, social channels or email list. They are only for you and your friends!


Lastly, W!NK will run monthly global promotions that will be offered to anyone visiting the W!NK website. Affiliates will also be able to promote global promotions to their network, but they are not exclusive to affiliates.
COLLABORATE WITH OTHER AFFILIATES
W!NK is all about empowering women.
We can achieve more collectively through collaboration than we can through competition. That's why we invite all SheW!NKS Affiliates to join our private SheW!NKS Squad Facebook group.


The page will serve as a forum for support and connect you with like minded affiliates across the U.S. Here, we'll provide posts for you to use on your social networks and important affiliate announcements, but more importantly, you'll be able to share and collaborate with other W!NK entrepreneurs.


If you're already a SheW!NKS Affiliate and want to join the Facebook group, shoot us an email so we can add you!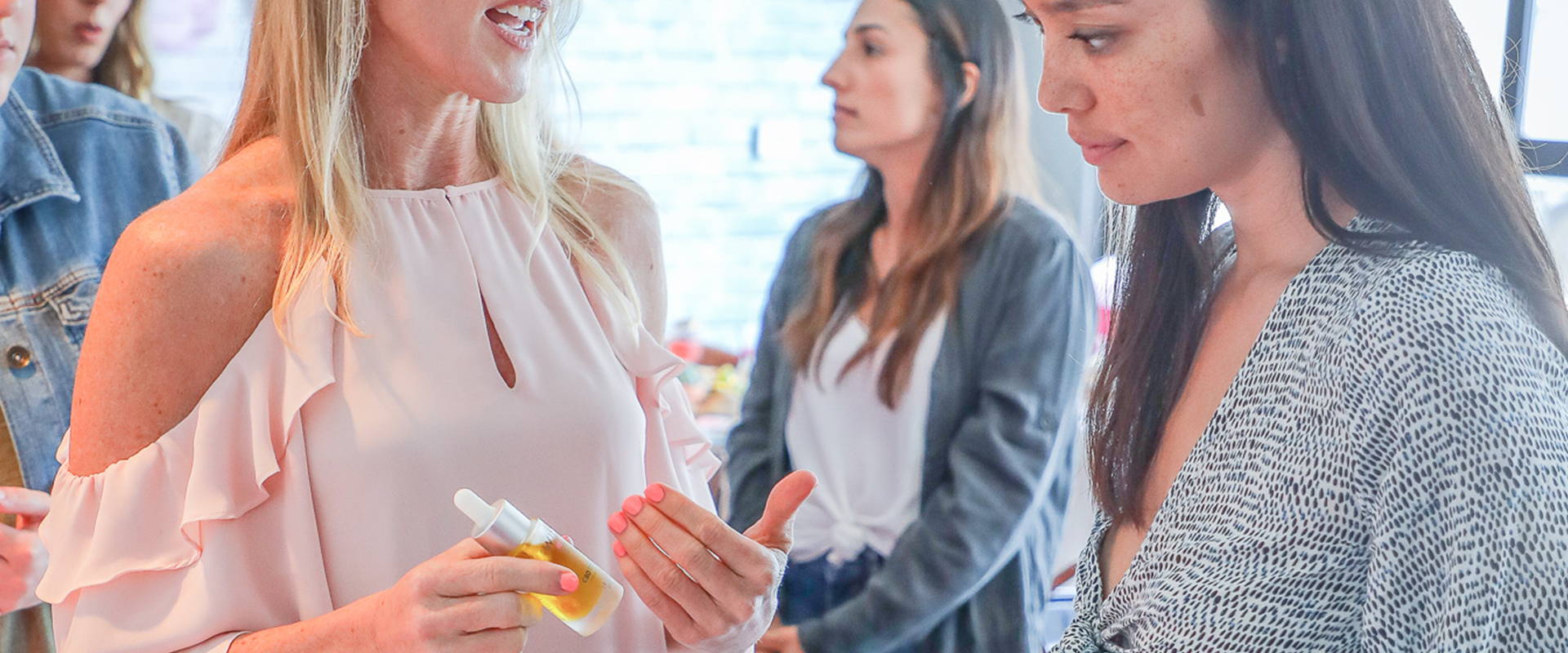 INSPIRE WELLNESS IN OTHERS
Think back to what brought you to CBD.What were you hoping to gain by incorporating CBD into your routine? How have CBD products made a difference in your life?


For many of our affiliates, they've experienced such incredible relief from incorporating W!NK CBD into their lives - relief that they had been seeking for quite some time - that they feel compelled to share what they've discovered with their friends, families and loved ones.


Despite the rapid growth of the CBD industry, the truth is that many consumers remain uneducated, confused and intimidated by using CBD products. One of our primary goals at W!NK is to responsibly share and educate people on the many therapeutic benefits of this incredible plant.


We invite you to join us on that mission.