According to psoriasis studies, around 7.4 million Americans have this skin condition. If you or someone you know is suffering from psoriasis, we hope this article can help provide some guidance on what you need to know about this common skin condition and help you understand how to use CBD oil for psoriasis.
As always, it's important to seek the advice and diagnosis of a trusted medical professional. Additionally, while psoriasis has no cure, there are a multitude of treatments available that aim to reduce inflammation and scales, slow the growth of skin cells and remove skin plaques.
Keep reading to learn more about psoriasis and CBD.
Psoriasis is a chronic autoimmune skin disorder that causes the rapid buildup of skin cells, resulting in scaling on the skin's surface.
Typically, skin cells have a life cycle of about one month, growing deep in the skin and slowly rising to the surface. For people with psoriasis, the skin cell life cycle or production process is sped up to occur in just a few days. For this reason, older skin cells on the surface don't have time to fall off, and this rapid overproduction of skin cells leads to the buildup. In most cases, the scaling around the skin cell build up is typically inflamed and red.
Psoriatic scales typically develop on joints, such as elbows or knees, but may develop anywhere on the body, including hands, feet, neck, scalp and face.
There are five different types of psoriasis:
The most common type that causes red, inflamed patches on the skin most commonly on elbows, knees and scalp
Most common in childhood, this type of psoriasis causes small pink spots most common on the torso, arms and legs
More common in adults, this type of skin condition causes white, pus-filled blisters and broad areas of red, inflamed skin typically localized to hands for feet, but can also be widespread
Causes bright areas of red, skiny, inflamed skin typically developed under armpits, breasts, or in the groin or genital areas
A severe and very rare type of psoriasis, this form often covers large sections of the body at once so the skin almost appears sunburned. This type can be life threatening and individuals should see a doctor immediately

Doctors are not entirely clear on exactly what causes psoriasis, but decades of research point to two critical factors: genetics and the immune system.
When it comes to genetics, some people may inherit genes that make them more likely to develop psoriasis. Your risk of developing the skin condition is significantly heightened if you have an immediate family member with psoriasis. The percentage of people who have psoriasis and genetic predisposition, however, is small. According to the National Psoriasis Foundation, only 2-3% of people with the gene develop the disorder.
Since psoriasis is an autoimmune condition, the largest factor for developing psoriasis lies in a disorder with the immune system. An autoimmune condition is the result of the body attacking itself. With psoriasis specifically, white blood cells aka T cells, mistakenly attack skin cells. In a body that is functionally properly, white blood cells are deployed to attack, destroy and fight bacteria or infections that invade the body. This mistaken attack of skin cells due to the autoimmune condition causes the skin cell production process to go into overdrive resulting in plaques on the surface of the skin. Furthermore, the attacks also cause red, inflamed areas of the skin to develop.
Medical professionals also regularly associate psoriasis with a few other key conditions, including:
♦ Type 2 diabetes
♦ Inflammatory bowel disease
♦ Heart disease
♦ Psoriatic arthritis
♦ Anxiety
♦ Depression
Furthermore, the most common triggers for psoriasis and flare-ups include:
♦ Stress
♦ Alcohol
♦ Injury
♦ Medications
♦ Infection
As plaque psoriasis is the most common form of this skin disorder, we will focus the list of symptoms on that specific type of psoriasis. It's important to note though, that symptoms and severity may vary from person to person. At W!NK, we always recommend gaining the opinion of a trusted medical professional in both identifying and diagnosing a disorder.
Common symptoms of plaque psoriasis include:
♦ Painful, swollen joints
♦ Red, raised, inflamed patches of skin
♦ Whitish-silver scales or plaques on the red patches
♦ Thick, pitted nails
♦ Itching and burning sensation around patches
♦ Dry skin that may crack and bleed
♦ Soreness around patches
HOW CAN CBD HELP THE SYMPTOMS OF
Used both topically and internally via sublingual or vapor, CBD can be a powerful tool in helping to provide relief from a multitude of symptoms caused by psoriasis. The way CBD works is by binding endocannabinoids in your body. Endocannabinoids are neurotransmitters in your body endocannabinoid system or nervous system, that help regulate critical bodily functions such as sleep, appetite, mood, motor control, immune function, pleasure, pain, reproduction and fertility, memory and temperature regulation. CBD helps to bring this system into balance, allowing these bodily functions to run more smoothly and optimally.
When it comes to hemp CBD, it's important to know that it's "anti": anti-bacterial, anti-oxidant, anti-anxiety, anti-inflammatory, anti-cancer, and anti-aging. Here are the specific ways in which CBD cream and CBD oil for psoriasis can help provide relief to symptoms, and the products we recommend for each benefit.
Our customers often say that W!NK CBD Body Salve is one of the best natural psoriasis treatments and best creams for psoriasis. In honor of Psoriasis Awareness Month, you can use code PSORIASISAWARENESS for 15% off your salve purchase!
EASE SORE, PAINFUL JOINTS
ALLEVIATE ANXIETY OR DEPRESSION
LESSEN REDNESS, SKIN ABRASIONS + ITCHING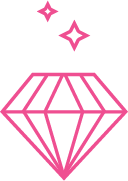 Don't forget to use code PSORIASISAWARENESS for 15% off your salve purchase!