WHY WINK CBD SOY CANDLES NEED TO BE PART OF YOUR SELF CARE ROUTINE
Candles are the original form of self care - before self care was trendy on Instagram. If one of your favorite pastimes is obsessing over your candle collection, well, you're in good company. Our motto: you can never have enough candles.


While we keep many candles in rotation throughout the year, one constant staple in our collection is W!NK CBD Soy Candle. This all natural, vegan candle takes two things we love separately - CBD and candles - and marries them into one ultimate, self care tool.


Keep reading to learn why this candle needs to not only be part of your candle collection, but also your self care routine.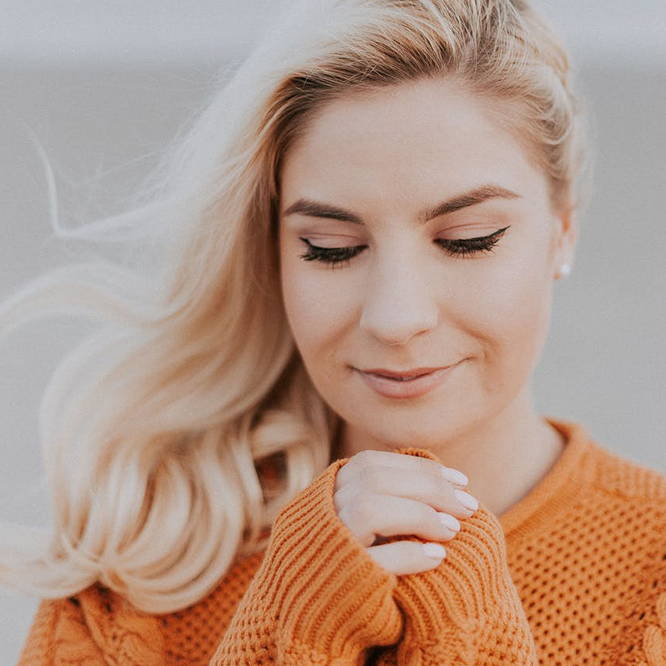 W!NK CBD Soy Candle is formulated with a sweet and subtle grapefruit scent to instantly elevate your mood. Studies link citrus essential oils, like grapefruit, to calming and anti-anxiety effects. These effects are attributed to the limonene terpene in citrus oils.


In addition to keeping your mood bright and light, research also shows that grapefruit essential oils may also help reduce stress and lower blood pressure. A recent clinical study found that inhaling citrus and lavender essential oils had immediate and long-term effects on lowering blood pressure and stress.
doubles as moisturizing cbd massage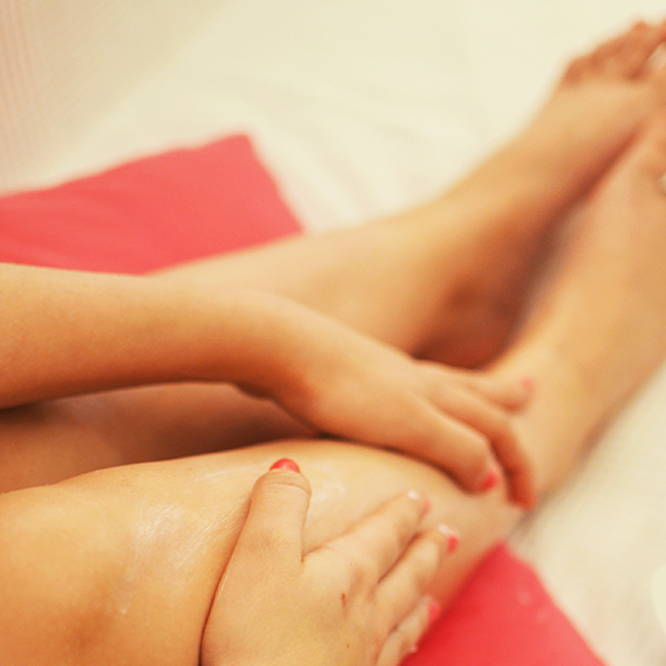 A little known fact is that the melted wax from
W!NK CBD Soy Candle
can be used as a relaxing, moisturizing CBD infused massage. Simply light your candle to enjoy its aromatherapy effects; after your blow out your candle, allow the wax to cool slightly to prevent burning yourself, then gently use your fingers to scoop out some melted wax to apply to your skin for a soothing, hydrating effect. Formulated with coconut oil, the melted wax delivers intense moisture for your skin.
promotes holistic health through aromatherapy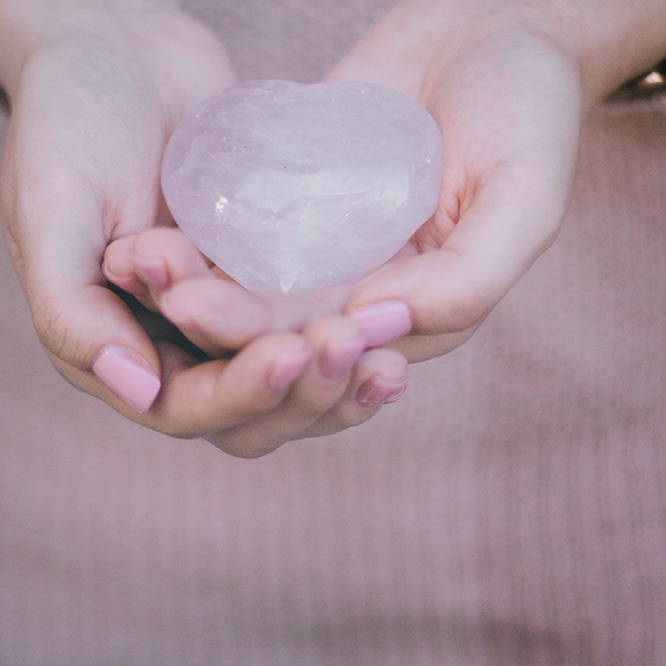 Aromatherapy is a holistic, healing treatment using plant extracts to promote health and well-being. Humans have been using aromatherapy for thousands of years to provide an array of benefits including managing pain, soothing sore muscles, treating headaches, fighting bacteria, and improving digestion. Specifically,
W!NK CBD Soy Candle
leans on grapefruit essential oils for its therapeutic effects. Grapefruit is known to suppress appetite and to have antibacterials effects.


One study even found that grapefruit essential oil may help fight the bacteria strain that is commonly associated with acne. Since the melted wax from W!NK CBD Candle may also be applied directly to the skin, customers have used it to treat acne, used on temples to relieve headaches, to relax sore muscles and even on the lower abdomen to promote healthy digestion.

burns clean for a sustainable, non-toxic experience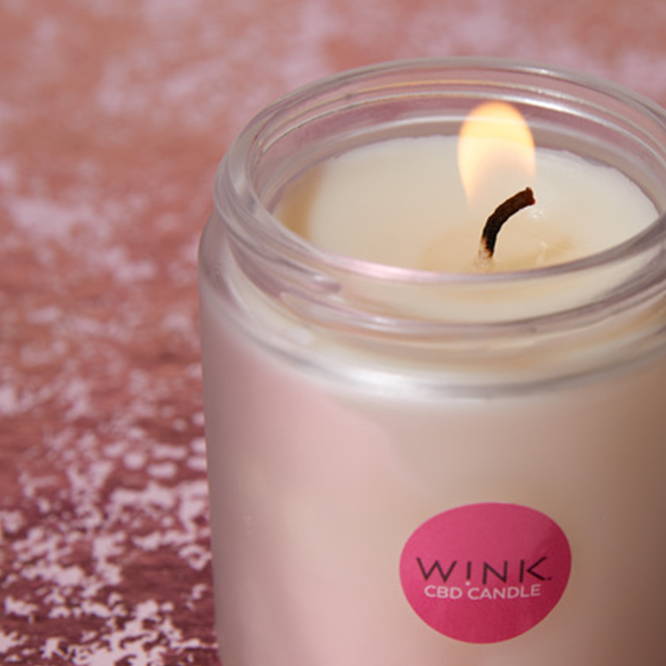 W!NK CBD Soy Candle
has a 30 hour burn time with clean burning soy wax. Soy candles are made from soybeans - a natural, renewable plant grown in many regions by local farmers.


Traditional paraffin candles, on the other hand, are made from petroleum, a nonrenewable source that contains carcinogenic substances released into the air while burning. Overtime, inhaling these toxins may lead to chronic health issues such as allergies, asthma and even some forms of cancer.


Soy candles also burn cleaner with little to no soot released as the candle burns - because of this, soy candles also have a much longer burn time than paraffin wax candles.


Plus, soy candles are vegan!

🌱
instantly upgrades your self care routine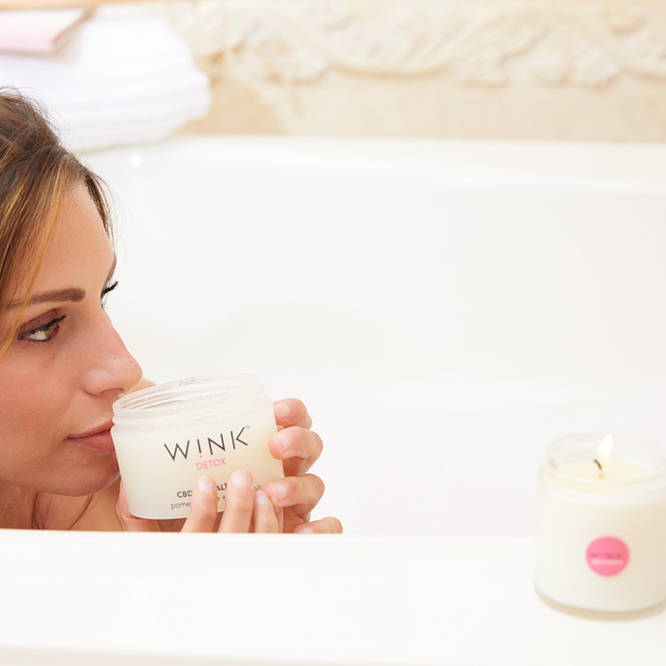 Looking to elevate any self care activity? Simply light your
W!NK CBD Soy Candle
and you'll instantly take any self care experience from an 8 to a 10. Some of our favorite times to add W!NK CBD Soy Candle include:
During morning meditation

Stir up our first cup of coffee or matcha

Going through our clean beauty routine with W!NK Spa
Soak in the tub with W!NK CBD Bath Salts
Wind down from the day with a CBD Calm Face Mask

Curl up on the couch with a good book



The possibilities are endless.


Show us how you self-care with W!NK by tagging us on Instagram: @loveatfirstwink.