This month, we are introducing WINK Shampoo, Conditioner, and Body Wash. Each infused with 50mg of full-spectrum CBD, our hair+body care is sure to leave your skin moisturized, revitalized, and rejuvenated.
Do you know the benefits of incorporating CBD into your skin and hair routine? In this blog, we'll go through all the details of why you should use CBD hair products for that healthy, glowy, radiant look 24-7.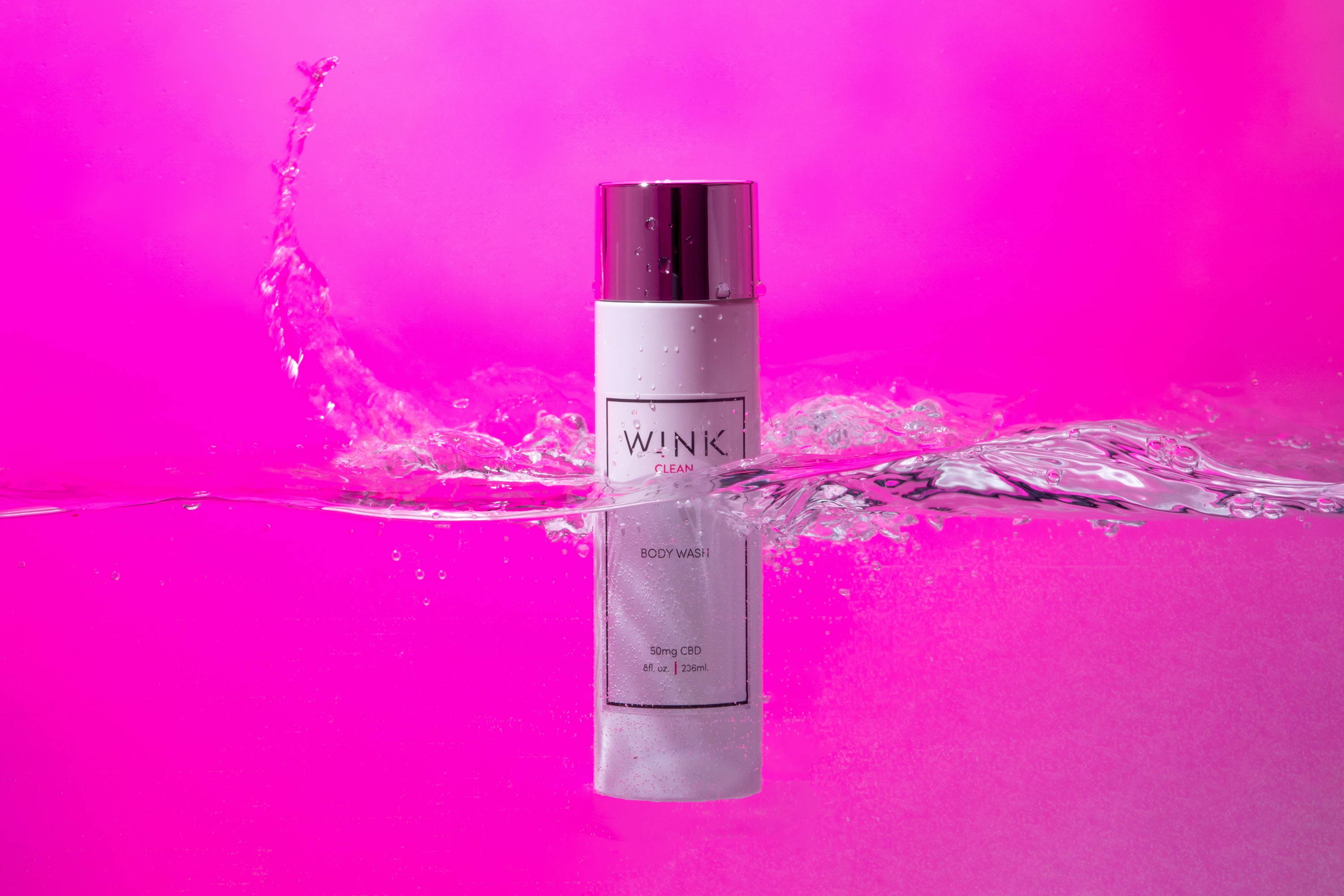 The benefits of CBD hair care
1. CBD encourages the growth of healthy hair.
The presence of natural minerals and fatty acids in cannabidiol, including Omega-3 and Omega-6, seal in moisturize and nourish the cuticles . These minerals soothe and calm the scalp while fighting against dryness and promoting hair growth.


2. CBD helps treat scalp conditions due to its anti-inflammatory properties.
The anti-inflammatory properties in cannabidiol that actively fight against cracked skin, acne, breakouts, bruises, and aging, also help treat scalp conditions, which can affect hair growth. Did you know our scalps contain cannabinoid receptors? These receptors interact with the CBD in our hair products, calming dryness and any inflammation on the scalp. The cleansing properties of CBD, in addition, eliminate deposits and particles from the scalp, stimulating hair growth.


3. CBD helps reduce hair loss caused by stress + hormones.
CBD in hair products interacts with receptors that control hormonal regulation in the body. The anti-anxiety and anti-stress benefits of CBD balances stress levels and calms the scalp, helping to reduce any stress in your life.


4. CBD prevents hair damage and breakage.
Whether you live in a big city or a rural town, we actively harm our skin and hair due to natural UV radiation, dust in the air, and pollution. CBD is a great method to combat the natural aging and dulling of our hair due to environmental effects outside of our control. The potent moisture that CBD provides helps skin and hair stay healthy and youthful.
CBD is an amazing compound. Its natural properties do wonders for the skin, hair, and mood, and we can't get enough.
Naturally scented with lavender, our best rated CBD Shampoo provides strengthening, cleansing, and revitalizing properties to your hair, and our CBD Conditioner revives, moisturizes, hydrates, and repairs. Paired with our CBD Body Wash, your skin will stay fresh, healthy, moisturized, and youthful.