5 EASY PRACTICES TO HELP YOU FEEL GROUNDED AND CALM
Life might be feeling a bit stressful these days. Most of us have a lot going on both in our internal and external worlds that can leave us feeling overwhelmed and out of control. While it's not always - if at all - possible to control what happens in the world around you, it is possible to control how you react.


At W!NK, our mission has always been to help empower our community to take control of their own health and wellbeing by providing you with tools, resources and premium hemp CBD products to do so. Now more than ever, it's important for all of us to help protect the health of others by taking responsibility for our own physical and mental wellbeing. That's why we're sharing five easy to adopt wellness practices that will help you quickly feel grounded and calm. It's only with a clear and quiet mind that you can make decisions in a time of stress and unrest.


As you read through these practices, you'll see that we have also made suggestions for how long and how often to do each practice. It's important to note though that while the benefits of each practice compound with frequency and consistency, it's really more important to do something than nothing. Don't stress about doing it "right" - as the saying goes, done is better than perfect.


This way to more peaceful days…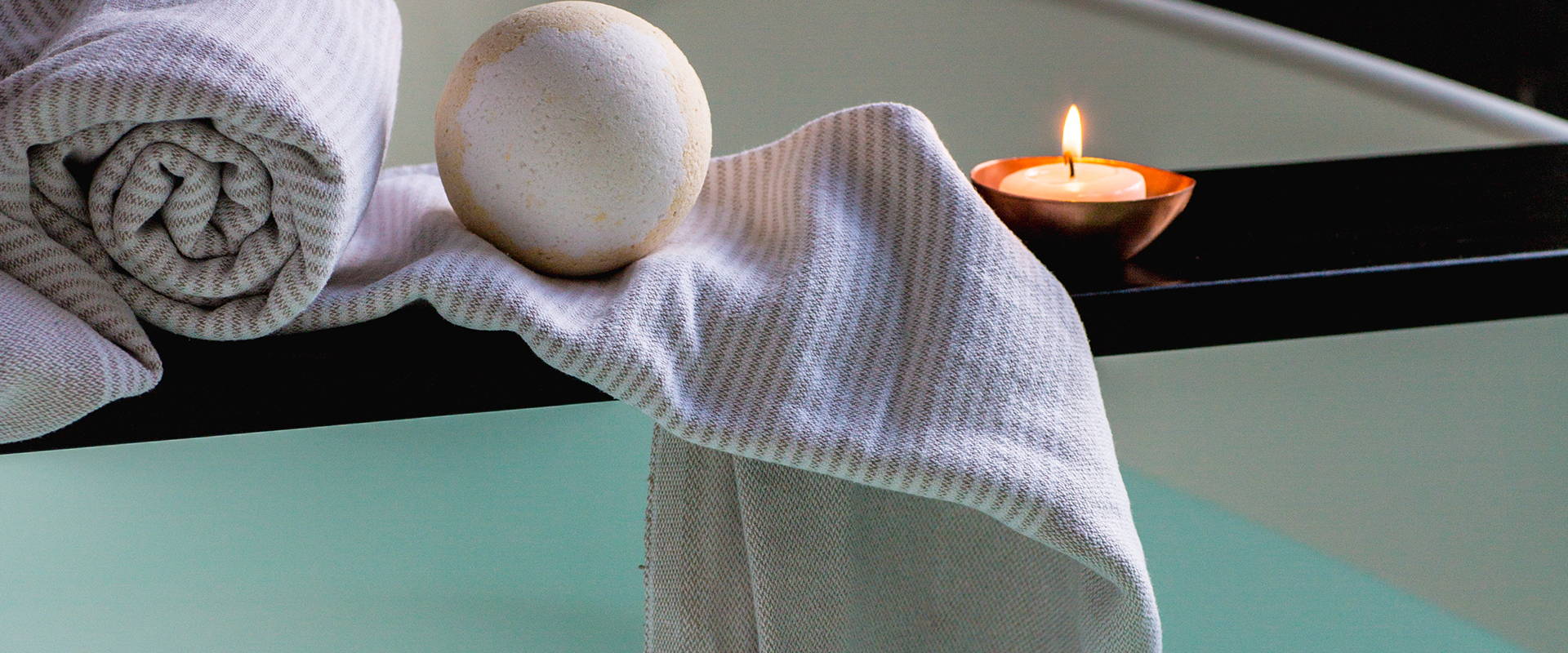 Spending time in water can be an incredibly cleansing, therapeutic experience. Hydrotherapy has been practiced for centuries. The act of submerging yourself in water, whether it be the ocean, a hot spring, or a bathtub has numerous scientifically proven health benefits including: reducing inflammation, improving heart health and increasing immunity. But, most importantly, baths help calm and slow down your body's central nervous system, reducing feelings of stress and anxiety.
Draw a warm bath with
W!NK CBD Bath Salts
, light a
W!NK CBD Soy Candle
and put on a
Headspace
or
Insight Timer
meditation to allow your worries and the outside to drift away. The magnesium in epsom salt, used in W!NK CBD Bath Salts, is said to have a relaxing effect on the body aiding in stress management.
HOW OFTEN SHOULD I MAKE THIS MY RITUAL?
20-30 minutes, once per week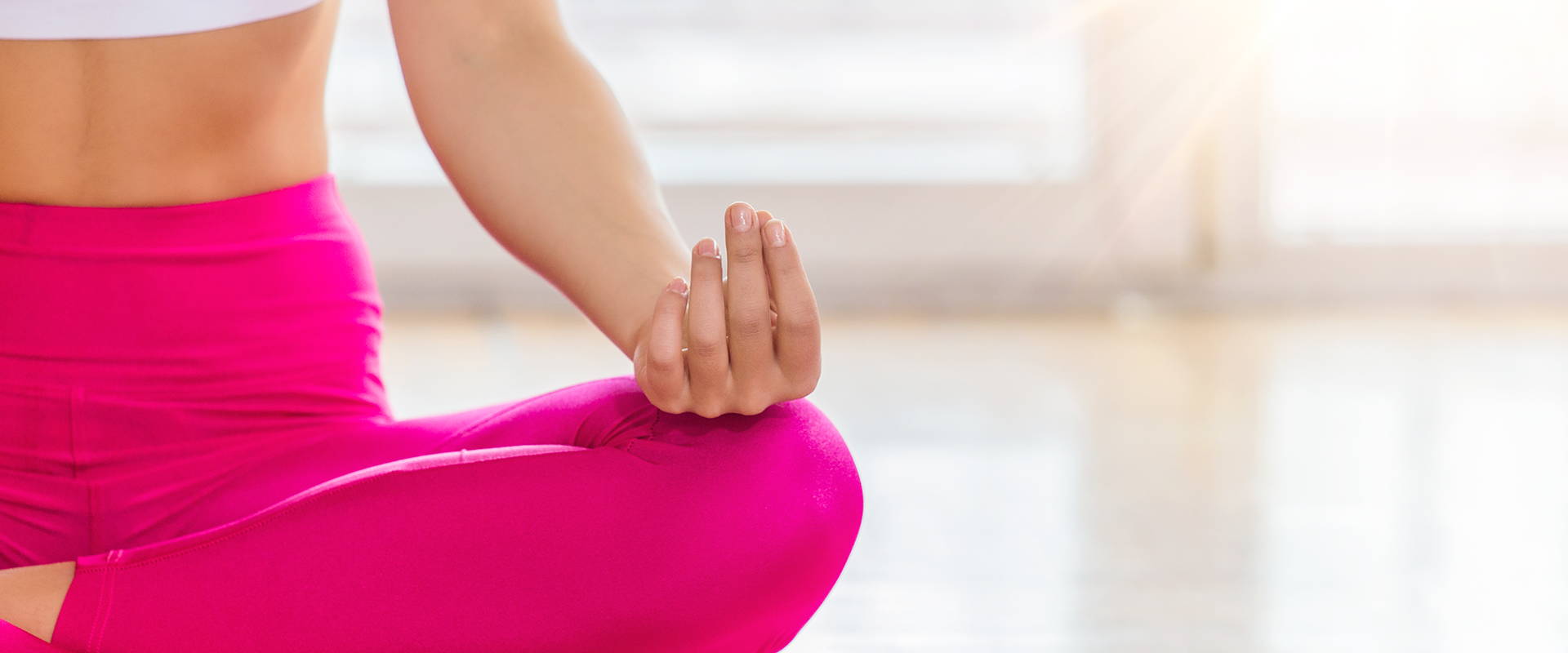 Meditation has gone mainstream. At this point, you likely have a friend or two that raves about the benefits of meditation. Studies on meditation show that it is proven to help you learn faster, sleep better, be more creative and even helps reverse signs of aging. Most importantly, meditation helps reduce anxiousness by weakening the preformed, neural pathways of the prefrontal cortex (the "me" center of the brain) that process information related to ourselves and our experiences. Normally, the neural pathways from the bodily sensation and fear centers of the brain to the prefrontal cortex are really strong. When we meditate, we weaken this pathway, meaning we don't react so strongly to sensation or anxiety-inducing triggers that we may once have.
Find a quiet place to sit where you won't be interrupted or distracted. With your spine upright and eyes closed, begin to take deep inhales and exhales to a count of four, focusing your attention on the rise and fall of your breath. Mobile apps like Headspace and Calm are great tools if you're new to meditation.


Want to uplevel your meditation? Wear a W!NK CBD Face Mask to cultivate a sense of calm from the outside as well.

HOW OFTEN SHOULD I MEDITATE?
5-20 minutes, 3-4 times per week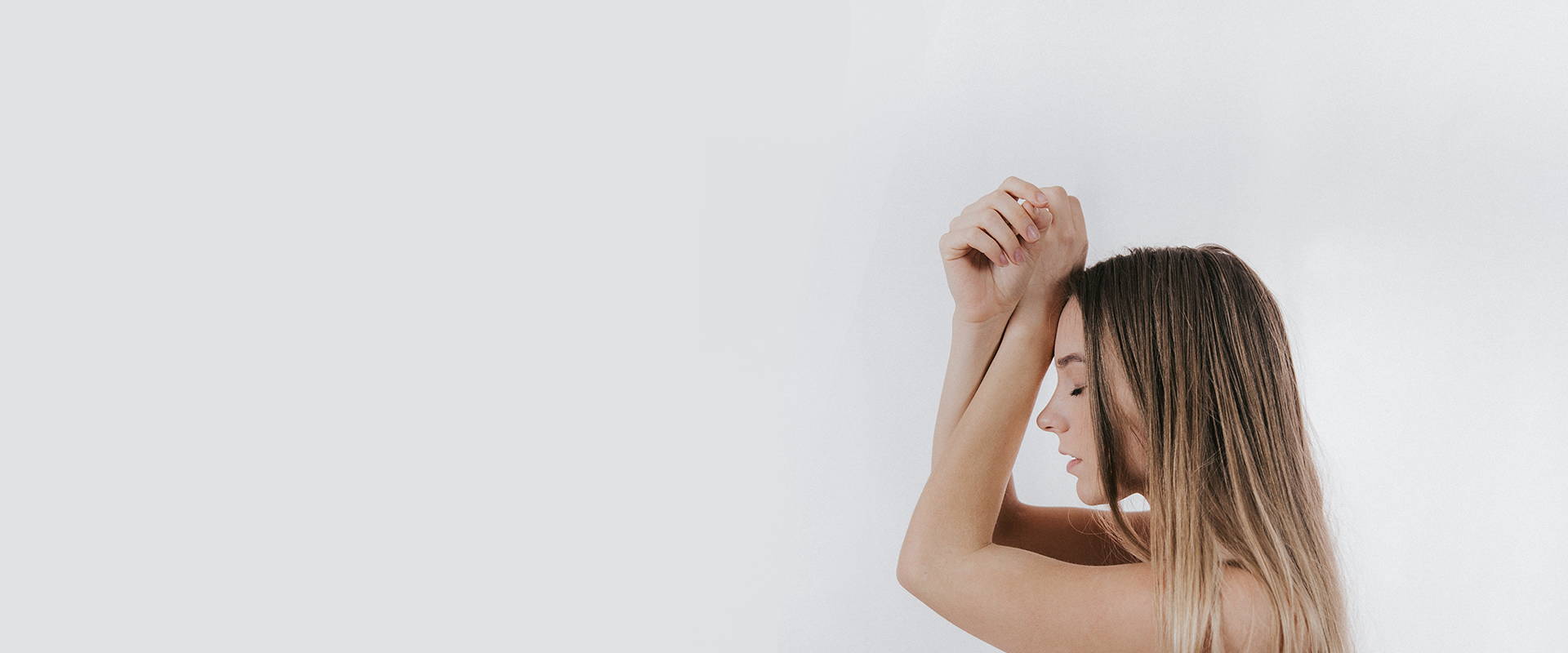 If you've tried meditation, but have found it difficult to adopt into a practice, you may have some better luck with breathwork. Breathwork is an action and task-orientated grounding practice that is easy to use and do anywhere, at any time. The term breathwork refers to breathing exercises or techniques where you intentionally control your breathing pattern in a specific way. Breathing exercises promote deep relaxation, increased joy and happiness and the releasing of negative thoughts. Biologically, deep belly breathing exercises trigger your body's parasympathetic nervous system transitioning you out of a state of fight-or-flight and into a state of rest and digest.
HOW DO I PRACTICE BREATHWORK?
One of our go-to breathing exercises is box or square breathing, also a favorite of the Navy Seals. To begin, exhale out all of your air. Inhale through your nose for a count of four. Hold your breath at the top of your inhale for four counts. Slowly exhale your breath for four. Hold your breath at the bottom of your exhale for four counts. Repeat this pattern until you feel calm and your heart rate slows down. If you need a little jump start on feeling calm, try using W!NK Girl Scout Cookie Vapor Oil before you begin.
HOW OFTEN SHOULD I PRACTICE MY BREATHWORK?
10 minutes, 3-4 times per week
CLICK HERE TO VIEW ONE OF OUR FAVORITE VIDEOS OR WATCH IT BELOW: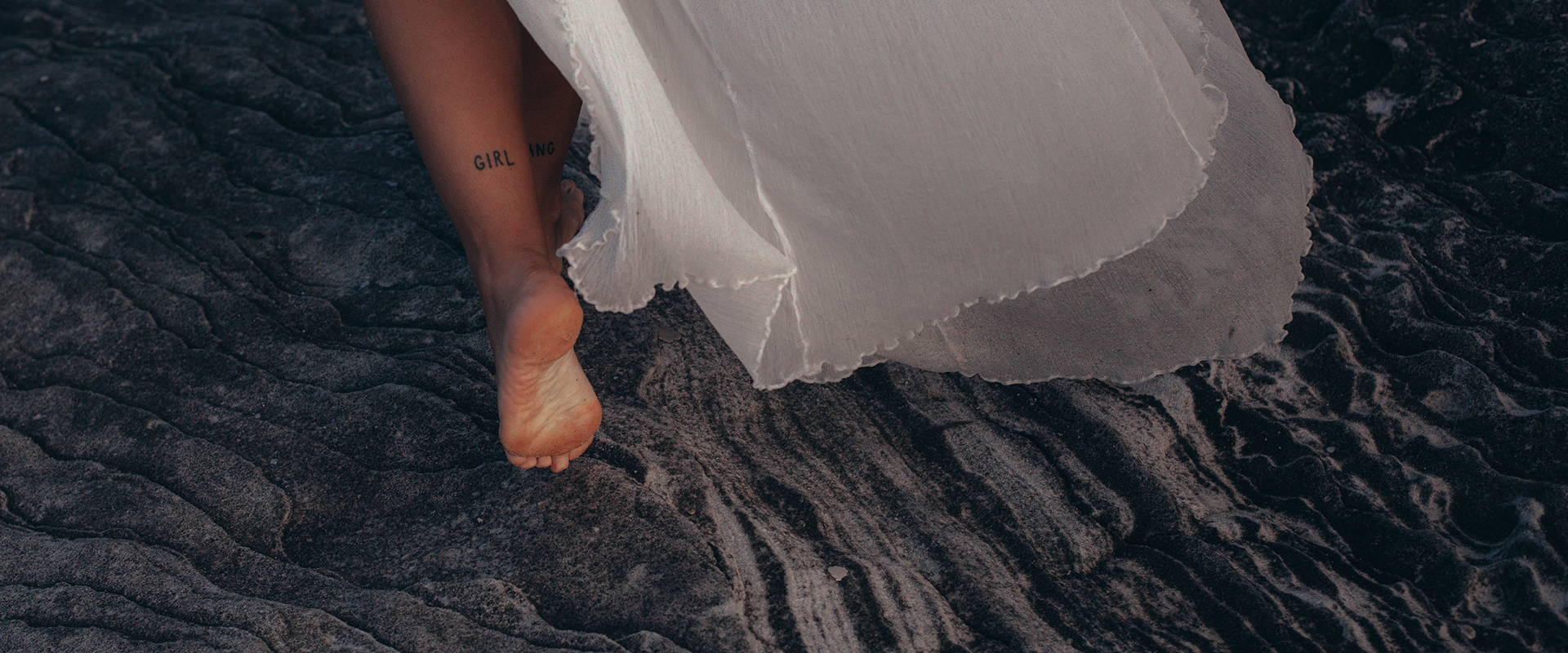 earthing or forest bathing
Forest bathing, or shinrin-yoku in Japanese, is the medicine of simply being in the forest. It's taking time to unwind and connect with nature to improve your health. It's not about hiking or exercising, but rather simply being. Think of it as mindfulness meets time in nature. We are simply there and connect with nature through our sense of sight, hearing, taste, smell and touch. In a similar stroke, earthing is the act of placing your bare feet or hands directly on the earth. Because the earth's surface has a negative charge, it is believed that you can absorb negative ions through your feet. Negative ions have the potential to help reduce inflammation, soothe pain, increase your energy and promote a healthy stress response.
Even if you live in a city, there are small ways to practice the concepts of forest bathing or earthing. Allow yourself to go on aimless walks outdoors. If you happen to stumble upon a park, forest or trail, take a few moments to just BE in nature. Sit down, reflect and take your shoes off so you can place your feet directly on the earth. To help you stay present, bring W!NK CBD Tincture along for the walk and place a full dropper of oil under your tongue as you take in the world around you.

HOW OFTEN SHOULD I GET GROUNDED?
30-60 minutes, once per week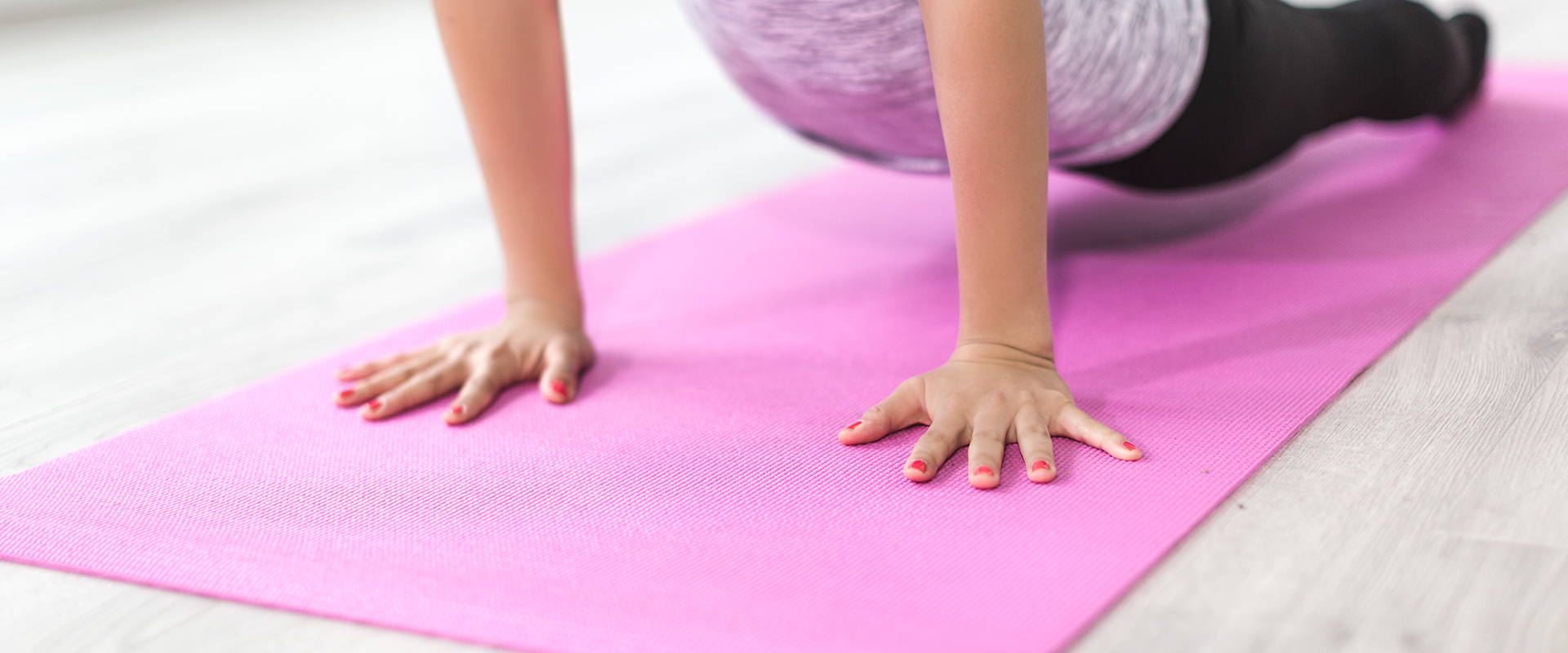 In Sanskirt, yoga means yoke or union, representing the ancient practice of yoga that brings together mind and body. Combining exercises, meditation and postures, yoga encourages relaxation and reduces stress. Yoga is one of a small handful of wellness practices, along with breathwork and meditation, that has the ability to help regulate your adrenal glands, lowering your body's cortisol or stress levels. Yoga also helps to increase serotonin levels, the brain molecules that make you happy. Studies also show that yoga activates parts of the prefrontal cortex that are responsible for increased levels of happiness and better immune function.
HOW DO I GET STARTED WITH YOGA?
Yoga may both be practiced in a studio or at home. Some of our favorite providers of steaming yoga classes include Alo Moves, Glo, Gaia and of curse YouTube! Combine yoga with other ancient practices like abhyanga (a self-massage with oil) from Ayurveda, using W!NK Massage Oils to further calm, soothe and pacify your mind and body.

HOW OFTEN SHOULD I PRACTICE YOGA?
30-60 minutes, 3-4 times per week
VIEW SOME OF OUR FAVORITE VIDEOS BELOW:
We hope you find these practices easy to incorporate. If you have questions, you can always email us.


xo
Your Girls at W!NK