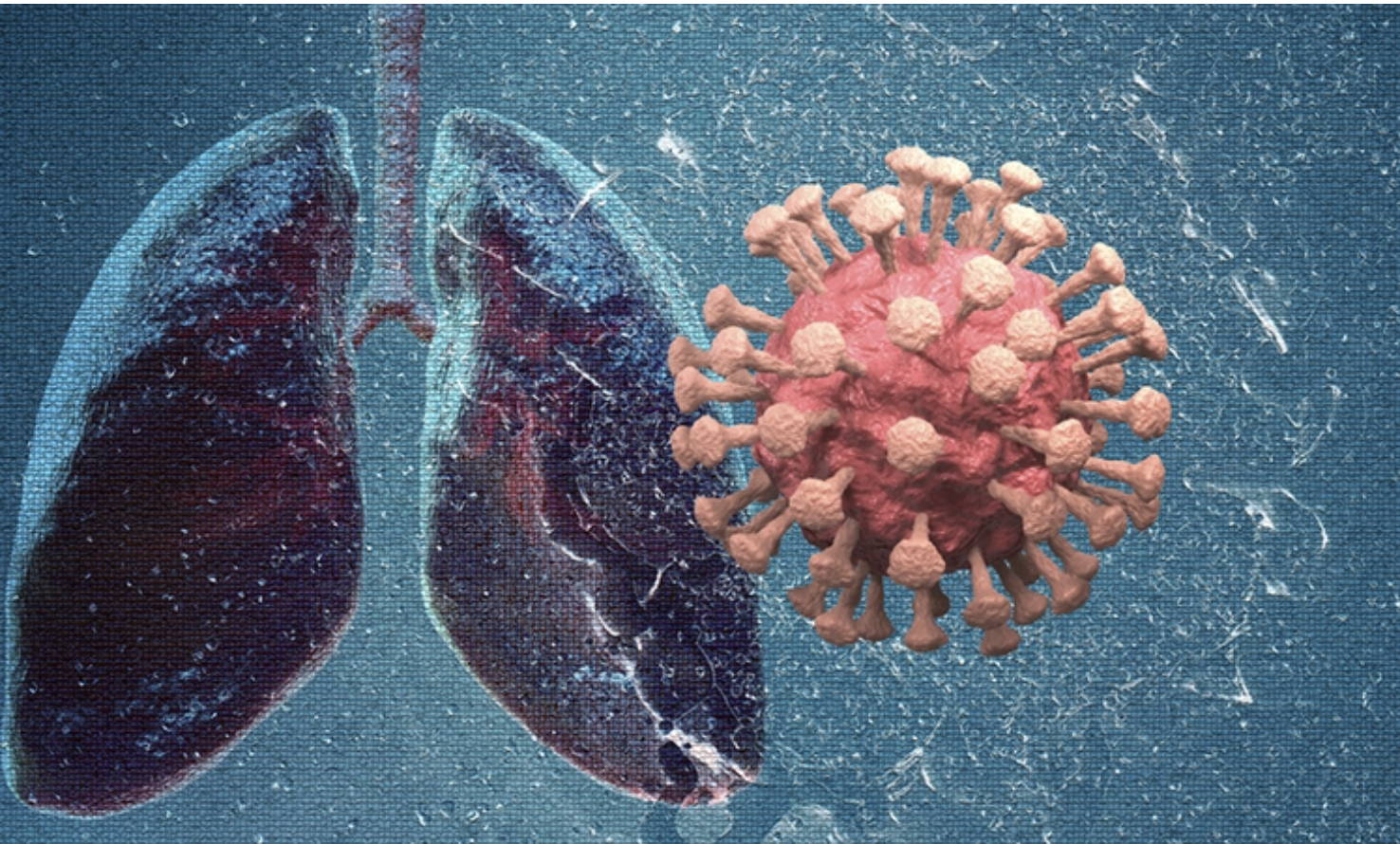 CBD IN THE FIGHT AGAINST COVID
The last two years have been marked by a pandemic caused by the SARS-CoV-2 coronavirus. To date, nearly 5.5 million people worldwide have died since the outbreak of the COVID-19 pandemic. Currently, thanks to vaccination, we can protect ourselves against a dangerous virus, but it has also increased our concerns regardless of health and well-being. Below we will show some facts on how CBD fares against COVID-19 based on the research on this subject (informational health-links below).
CBD blocks the replication of SARS-CoV-2 in the lungs
One study made by a group of US researchers, showed that the CBD compound blocks the reproduction and spread of SARS-CoV-2 in lung cells. For the study, scientists used lung cancer cells that had been injected with naturally isolated, non-synthetic Cannabidiol. What is important is that the CBD dose was given prior to COVID-19 infection. After two days of the dose the researchers reported the result of the study which were positively surprising. The analysis showed that the CBD compound can stop the spread of SARS-CoV-2 in the human body. Cells that had received a dose of CBD and were infected with the virus showed a viral reverse. Researchers emphasize that CBD works after infection with the virus as well, which is important mainly for people who have already contracted an infectious disease such as COVID-19. CBD acts on the infected body by stopping viral genes from spreading. Moreover, this compound also influences the stabilization of the intracellular signaling pathway which is responsible for the diagnosis of infection.
CBD in the fight against COVID-19 – more research.
Another study from 2021 also found that CBD could have a positive outcome in fighting with COVID-19 infection. In this case, the study showed that the use of Cannabidiol helps increase oxygen levels in the lungs. In addition, CBD also helps to minimize inflammation and damage in the lungs, which is caused, among others, by the SARS-CoV-2 virus. The analysis showed that this is possible thanks to CBD's effect on increasing the level of Apelin, one of the natural peptides responsible for minimizing inflammation. During viral and contamination, blood levels of Apelin are low. However, it increases up to 20 times after applying CBD. This discovery started another study where scientists focused on the relationship between Apelin and the body's immune response, and CBD. Importantly, after such treatment, an increase in the level of oxygen in the lungs was also noted.
In Summary:
Cannabidiol from the cannabis plant has potential to prevent and inhibit SARS-CoV-2 infection.
RECOMMENDED PRODUCTS FOR INFLAMMATION AND PAIN ASSOCIATED WITH COVID:
· Tincture - A product created to relax the mind while promoting energy. Incorporate WINK's CBD tincture into your morning routine for ultimate focus.
· Sleep gummies - Made with sleep support cannabinoids CBD and CBN WINK's sleep gummies are designed for high-quality, uninterrupted sleep.
· Relaxation Gummies - For Stress Support - WINK's non-drowsy gummies are best for daytime or evening to promote mental and physical relaxation.
· Happiness Gel-caps - Are crafted for mood support and pain management. WINK's gel-caps are beneficial for hormonal swings brought on by PMS and menopause-related symptoms and inflammation causing pain such as migraines and muscular aches.
· CBD Chocolate edibles - Relaxation chocolate squares - sometimes we need a little help relaxing from a stressful day. WINK's relaxation CBD dark chocolate squares are a delicious way to unwind and satisfy that chocolate craving at the same time.
SOURCES:
https://www.drugtargetreview.com/news/85418/high-cbd-cannabis-extracts-could-provide-covid-19-treatment/
https://www.ncbi.nlm.nih.gov/pmc/articles/PMC7987002/
https://www.biorxiv.org/content/10.1101/2021.03.10.432967v1,
https://www.healtheuropa.eu/cbd-reduces-covid-19-lung-damage-with-protective-peptides/103374/